Nestled in the historic Sunset Plaza, Sheila on Sunset is a fashion destination for discerning women.
From casual to cocktail, cotton to cashmere, Sheila will always keep you in style.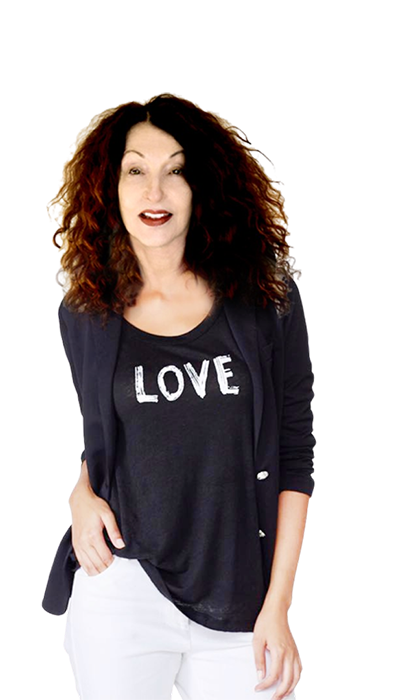 Sheila On Sunset is one of the most unique stores in Los Angeles. Located on Sunset Boulevard, amidst Sunset Plaza, Sheila has been a pioneering force in woman's fashion since 1985, when she created her first location, Melrose Alley.
"I went to the West Hollywood City Council and petitioned them to name this street, Melrose Alley, " says Sheila. "When I first opened the store the L.A. Times wrote, 'With no street entrance to the store, shoppers are those who persevere down the alley off La Cienega and Melrose.' I had always dreamed of creating a destination store – it wasn't about foot traffic to me, it was about creating a custom-tailored experience that my customers would desire to have again and again."
Sheila moved her store to the Sunset Plaza location in 2018, renaming her brand, Sheila On Sunset. When you arrive you are immediately welcomed with a warm and inviting greeting. The friendly and warm atmosphere of the store showcases the highest caliber of personal service, snacks and beverages for the weariest of shoppers, and the keen and honest eye of Sheila and company.
Sheila is known for creating collections from small independent designers from Europe and the U.S. that feature clean lines, beautiful fit and exquisite details.
Sheila is a specialist at customer service. Her level of personal service and attention to detail are the cornerstone of her business. She has new items that arrive weekly, so there is always something fresh and beautiful to shop.
What Our Wonderful Clients Think…
"Sheila has the best taste in clothes and fills her store with interesting choices. For stylish women who like their own look, this is the place to shop. And the personal service is unusual. If something looks lousy, they discreetly don't let you buy it. Most of my best clothing comes from here. I'm a big fan as you can see."​
"I bring in pieces from my closet and they help me update what I already have.  A new top, a bottom, a necklace and suddenly everything looks new and current."​
"It's such fun at Sheila On Sunset!  The women who work there are so great.  I never leave without a few beautiful additions to my wardrobe and a smile on my face."